Description
Horion M5A
75-inch Super Interactive Flat Panel
Professional all-around smart conference pioneer
Six reasons for choosing Horion interactive flat panel M5A model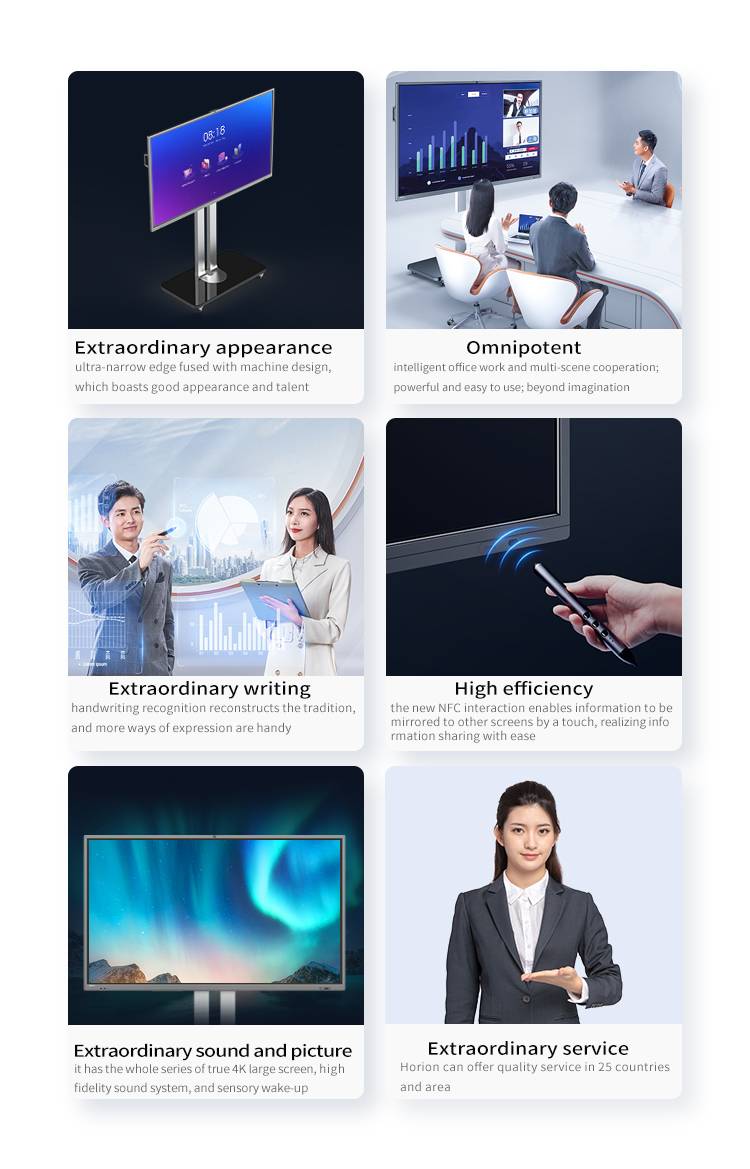 Pleasant new image of high-end conference
 4 cm light and thin fuselage and ultra-narrow edge design lead to love at first sight;
The exquisite frame is polished by technology, and the high-end texture and taste are extraordinary.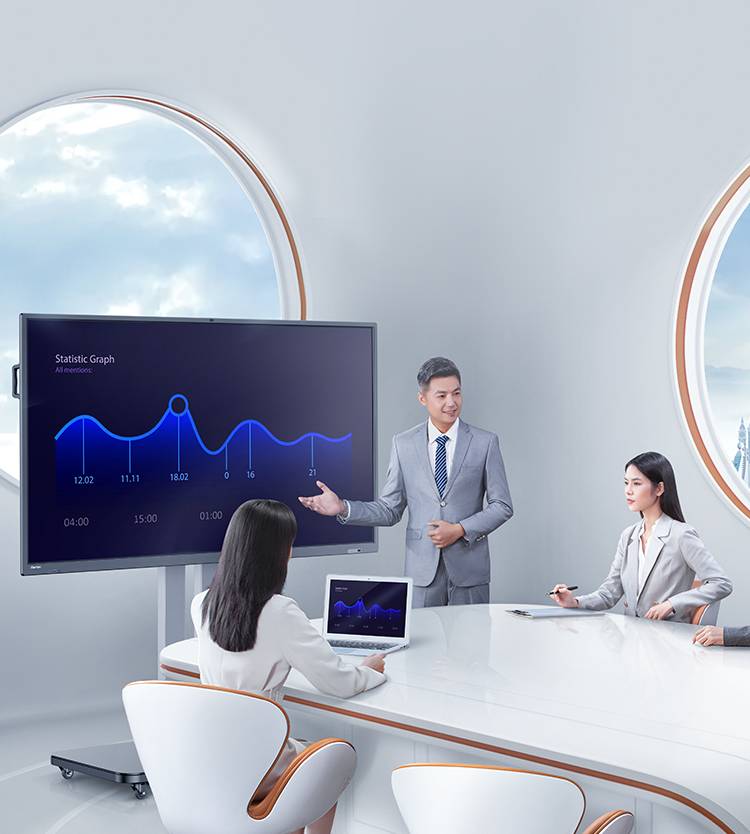 Whole-machine design
One machine is stronger than six ones
 Now you just need a Horion smart interactive flat panel, which can fully function as
"the six-star players" of the traditional conference, namely electronic whiteboard,
projector, computer, audio equipment, TV set, and advertisement player.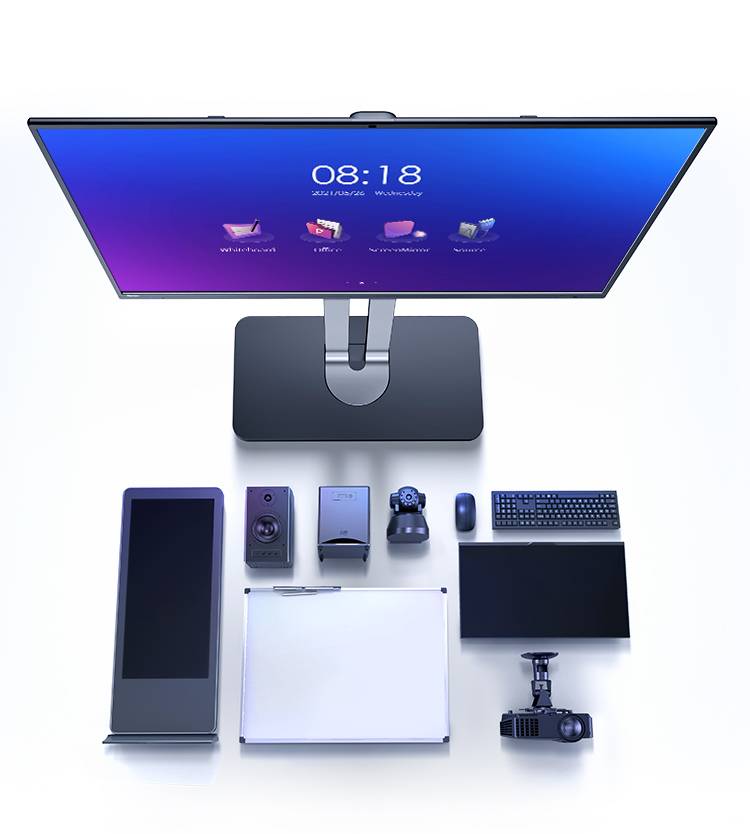 For the first time, the zero-fitting process is adopted
 to revitalize the visual sense.
The screen glass and display screen adopt the industrial zero-fitting process.
The newly launched M5A series shows more delicate picture quality and better
handwriting experience. They are designed with AG toughened glass,
an anti-fingerprint coating, and an anti-glare protection layer.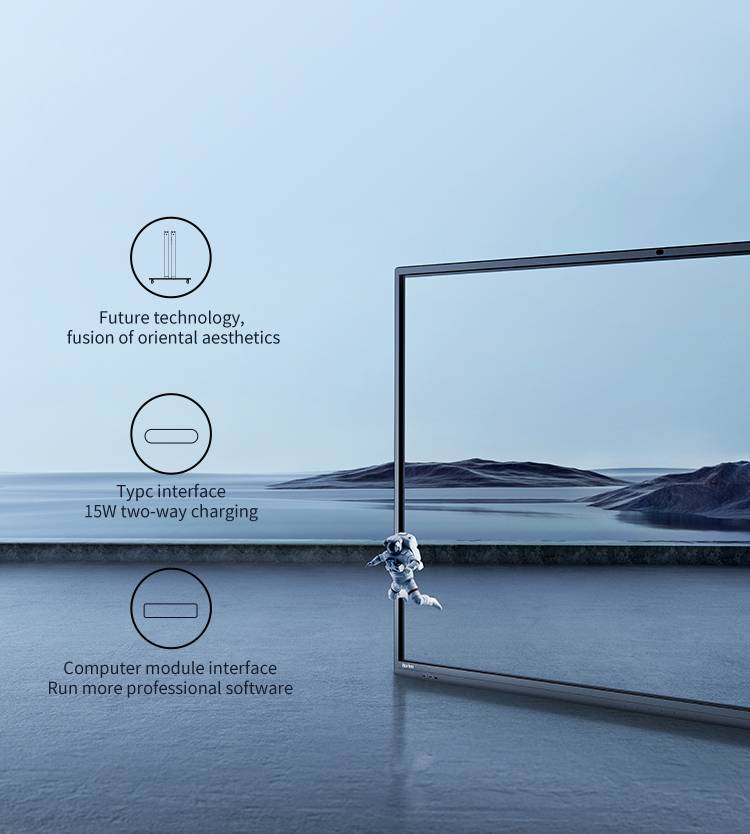 13MP HD camera
Panoramic capture
The built-in HD image processing engine supports image motion compensation and color enhancement.
Point-to-point precise display technology provides you with clear and smooth pictures.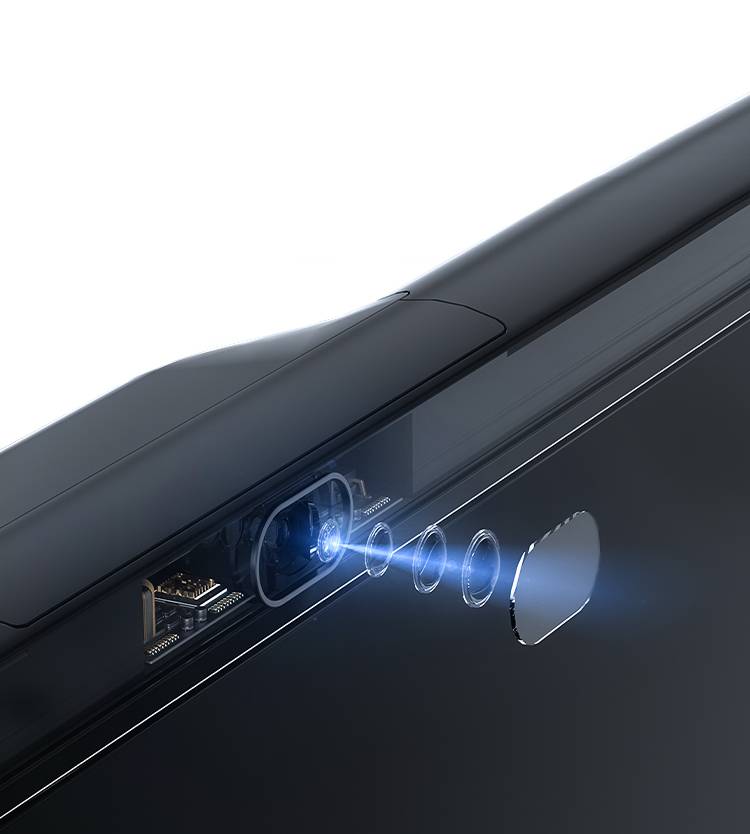 Built-in stereo high-fidelity audio equipment
Makes impressive sounds
The high-fidelity audio system allows you to freely enjoy the cinema-level audio-visual sound effects.
Pleasant and beautiful high-quality sound.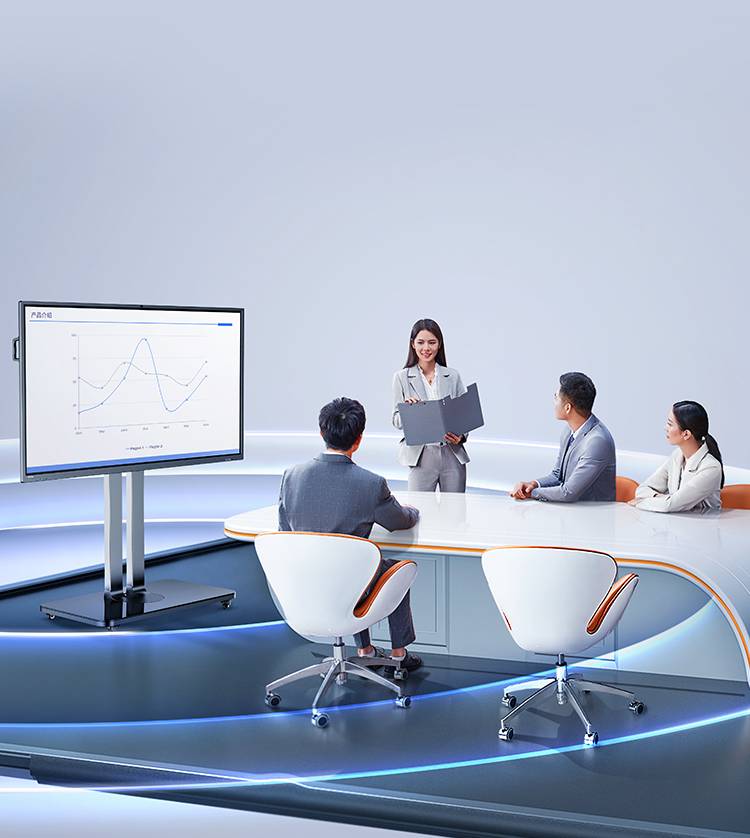 8-way array microphone
Clear sound transmission
The 8m audio pickup distance can cover a 180° range from the front. Jointly developed
by top acoustic doctoral teams in the world, the intelligent acoustic algorithm supports
noise suppression, echo cancellation, and beamforming, without missing every key detail.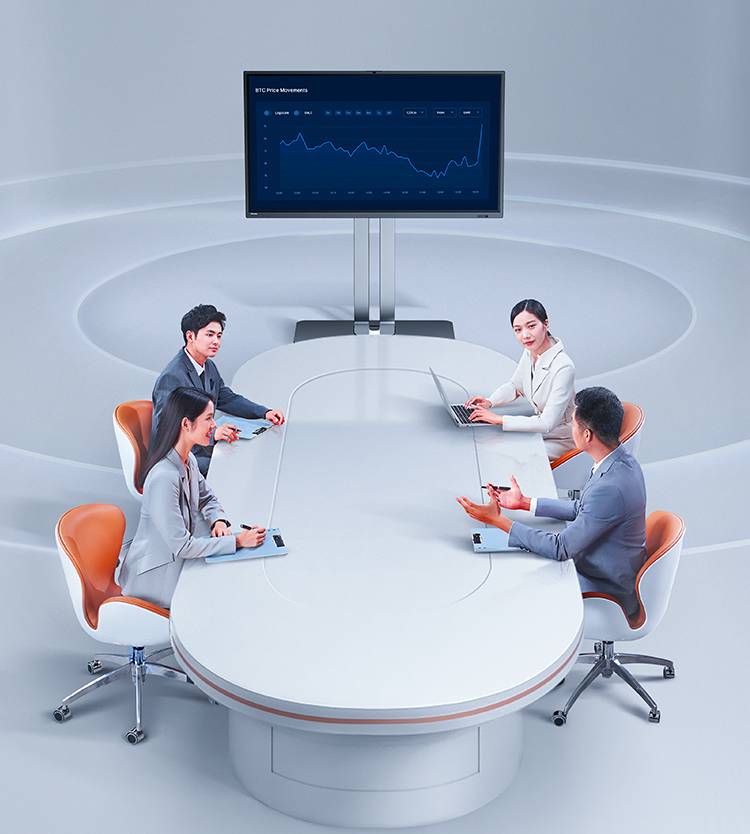 Professional video conference
Distance is no longer a problem
The video conference supports mainstream video conference software, which is smooth
and stable with a second entry; the whiteboard interface can not only support video
conference, but also lets you share screens, write, and communicate online synchronously.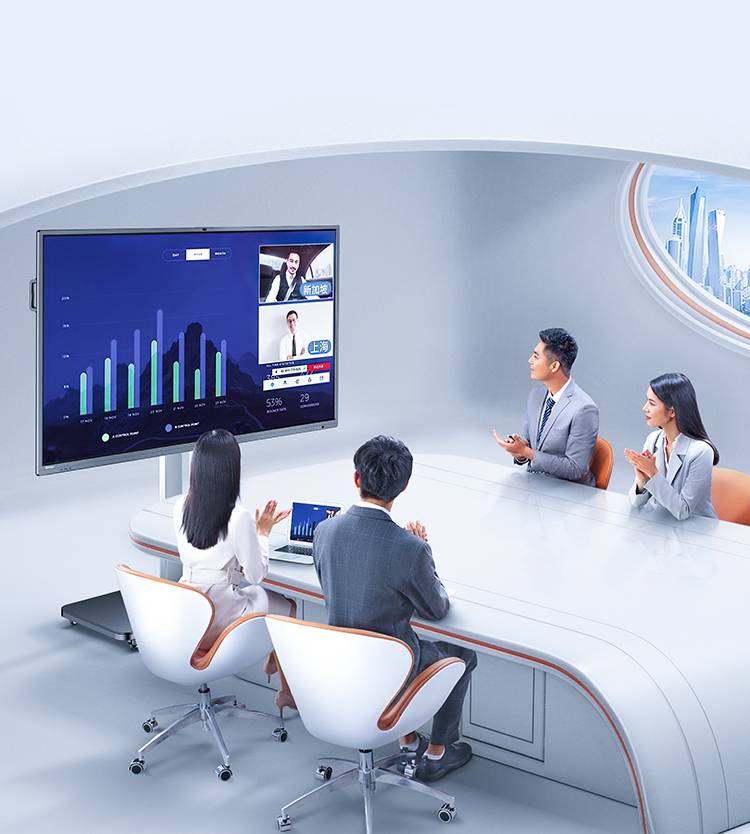 Smart whiteboard reconstructs conventional handwriting style
Touch handwriting, multi-point movement, erasure by the back of the hand, two-point scaling, and saving the meeting minutes by scanning QR code, USB, email, etc 7 kinds of saving methods.
It supports the insertion of multiple media materials, and can also use the handwriting
recognition function to automatically convert the handwriting font into standard font.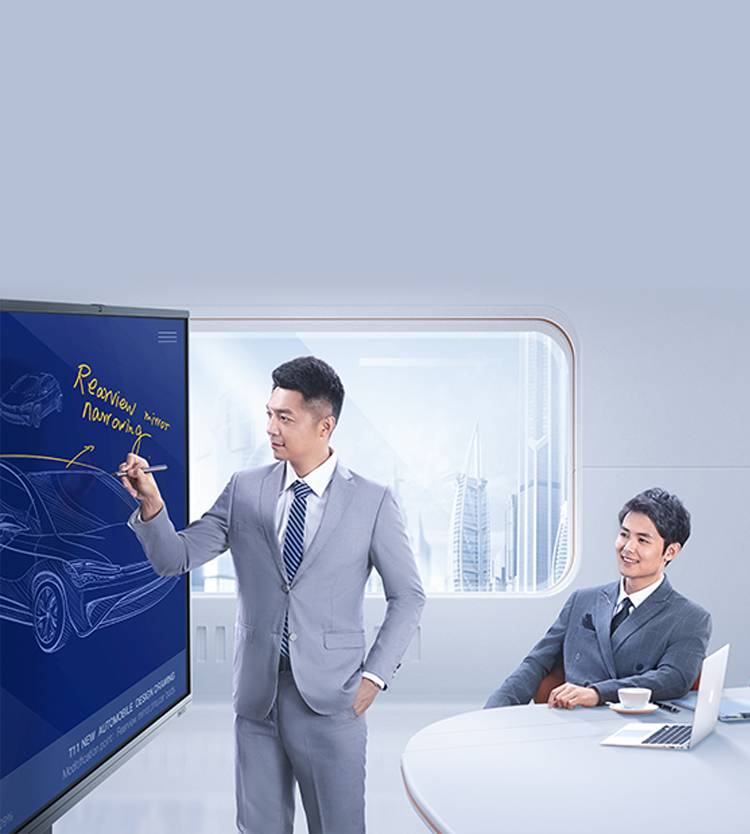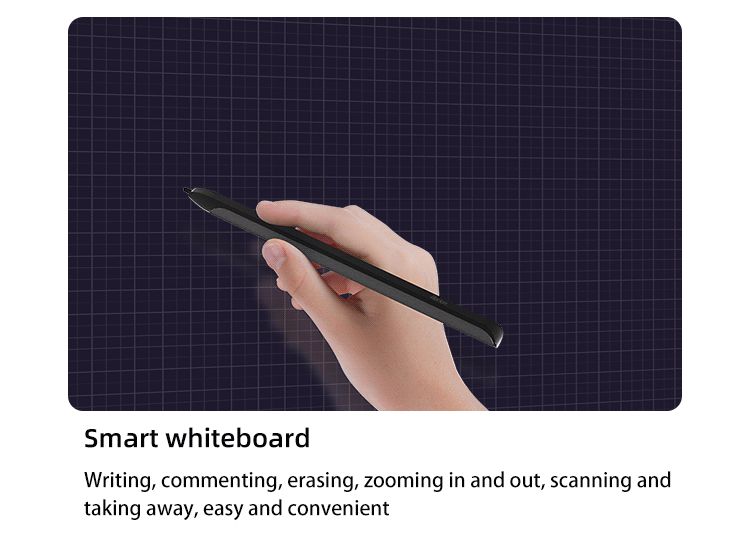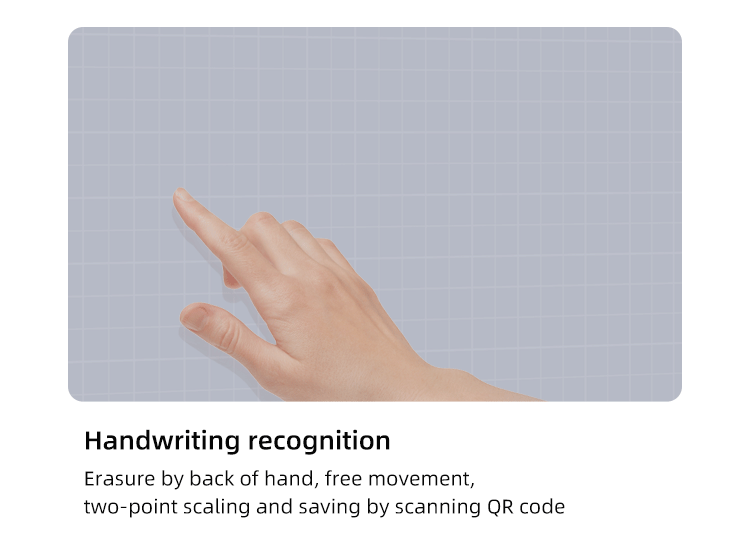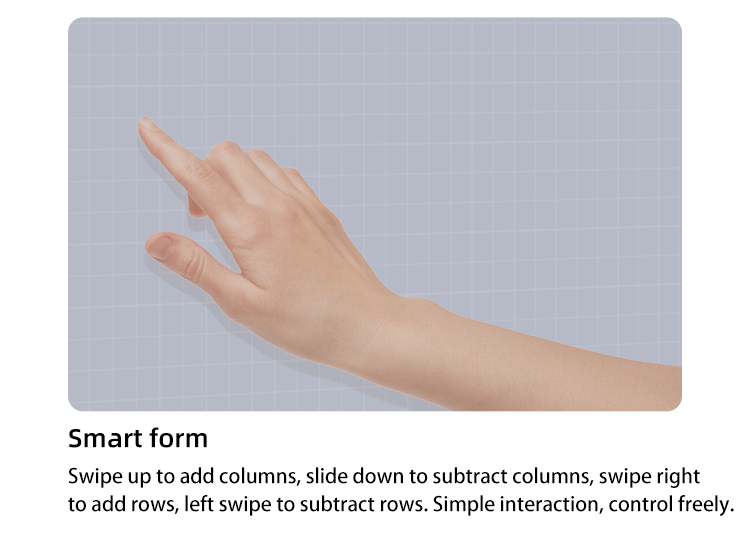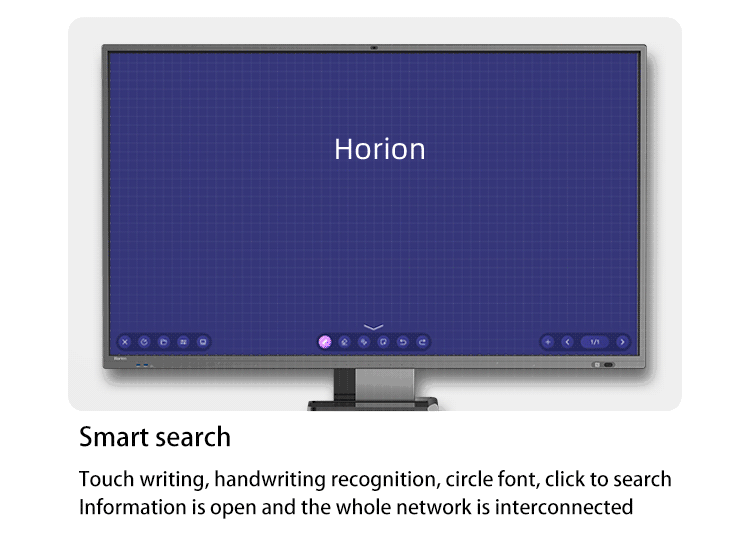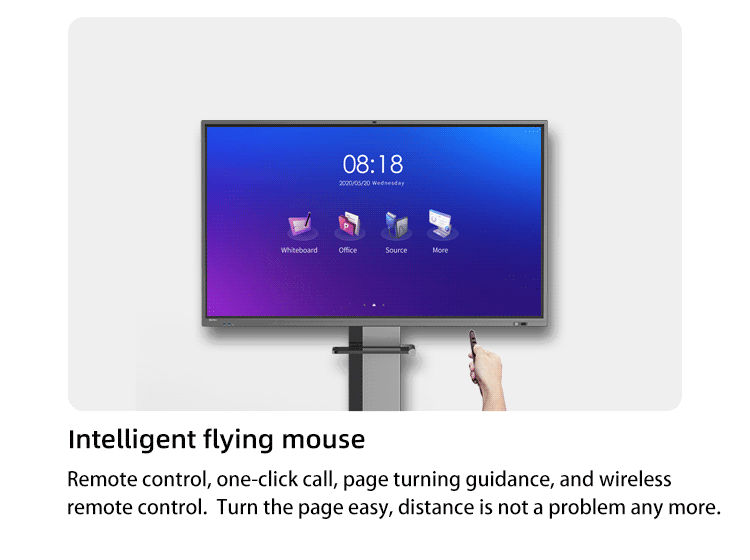 All-powerful assistant
Every step is easy to practice
It is suitable for Android and Apple mobile phones,
tablet computers, laptops, and other devices.
An independently developed screen mirroring system shows
you stable and smooth screen mirroring pictures.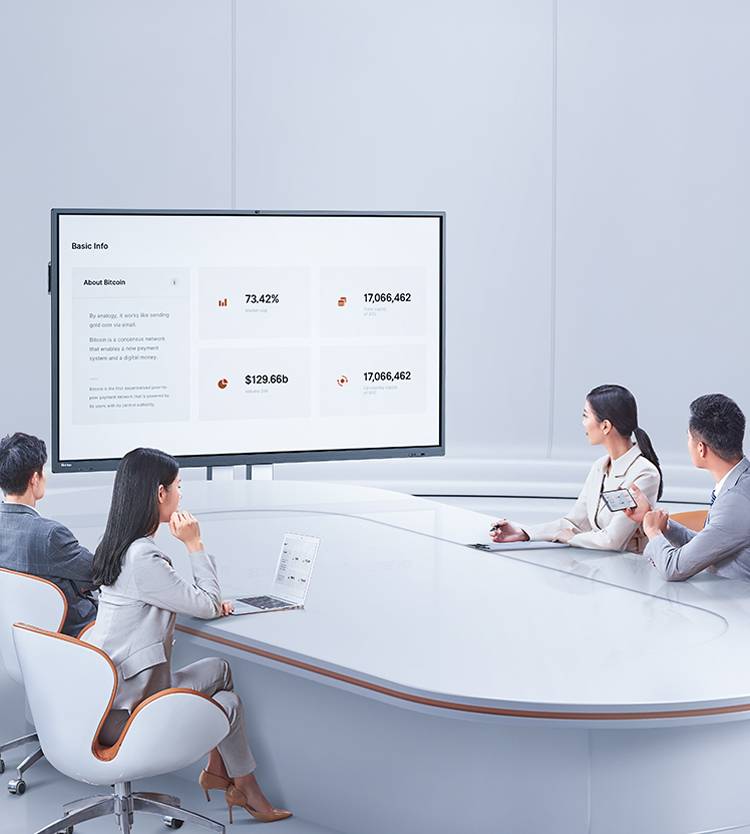 All in one screen
You can see more in a clearer way
4 kinds of devices can be mirrored on one screen, so the data tables can be compared clearly.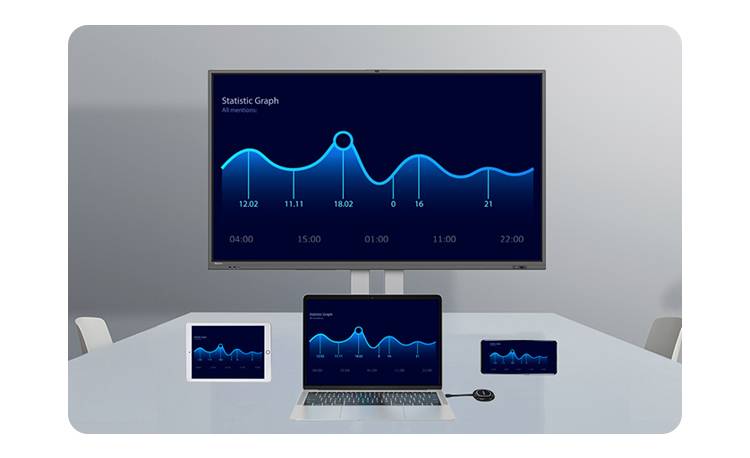 Mirror image reverse control
You can even operate the computer tablet on the interactive flat panel.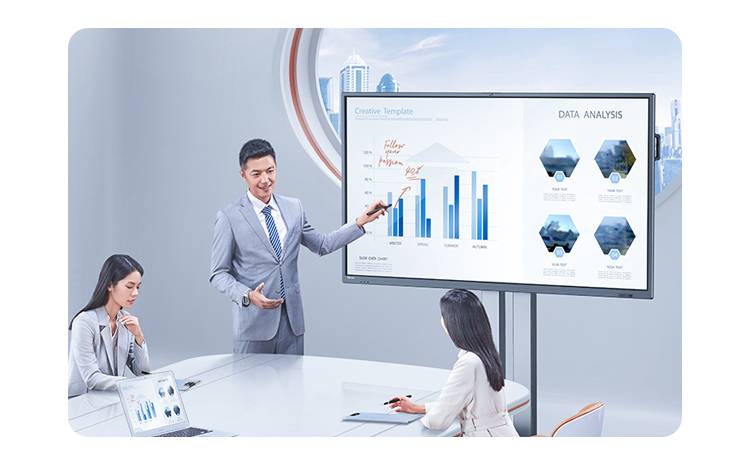 NFC screen mirroring
Quick screen mirroring by one touch
Prepare mobile phones with NFC function. After the NFC function is enabled,
approach the NFC area at the bottom of the machine. The devices can be
mirrored on one screen as fast as in one second.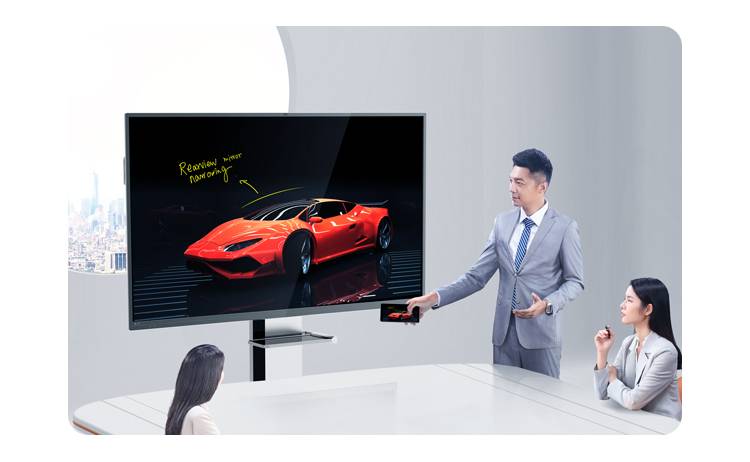 Whiteboard wake-up
It can be done easily with one touch with intelligent NFC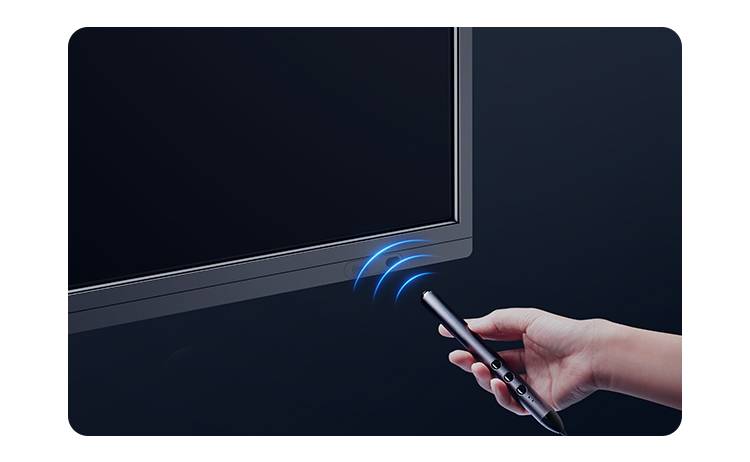 Dual architecture CPU with a powerful core
Stable and reliable performance
3G high-speed storage + 64G large storage capacity make you enjoy faster
operation speed and worry-free storage! Easy to run large software, and
multi-task synchronous operation is no problem.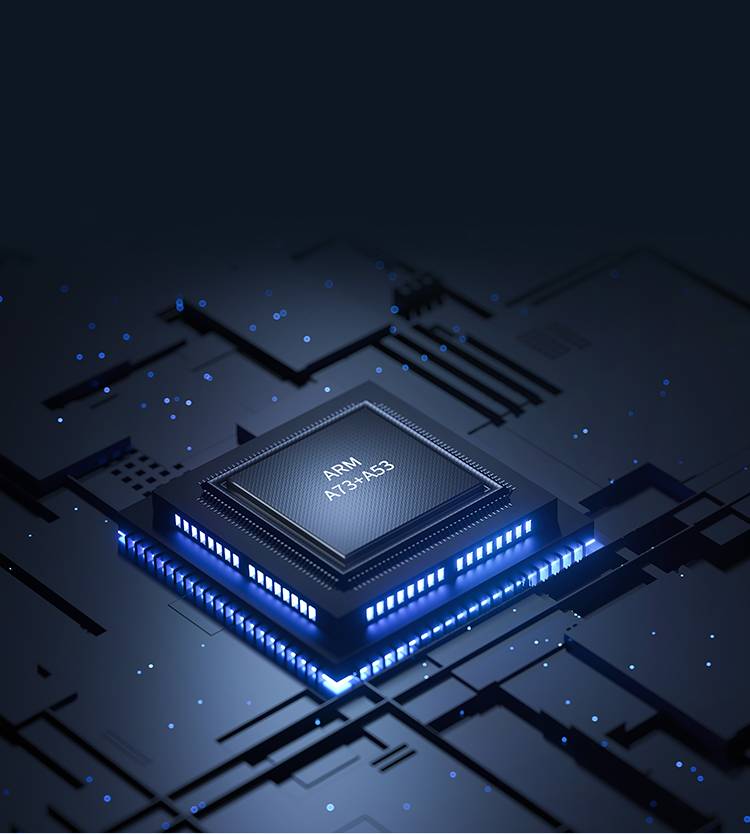 OTA system online upgrade
OTA online upgrade package is pushed every month, system version is updated every
month, third-party application extension is built in, and it supports Windows and
Android dual systems and system extension application after online installation.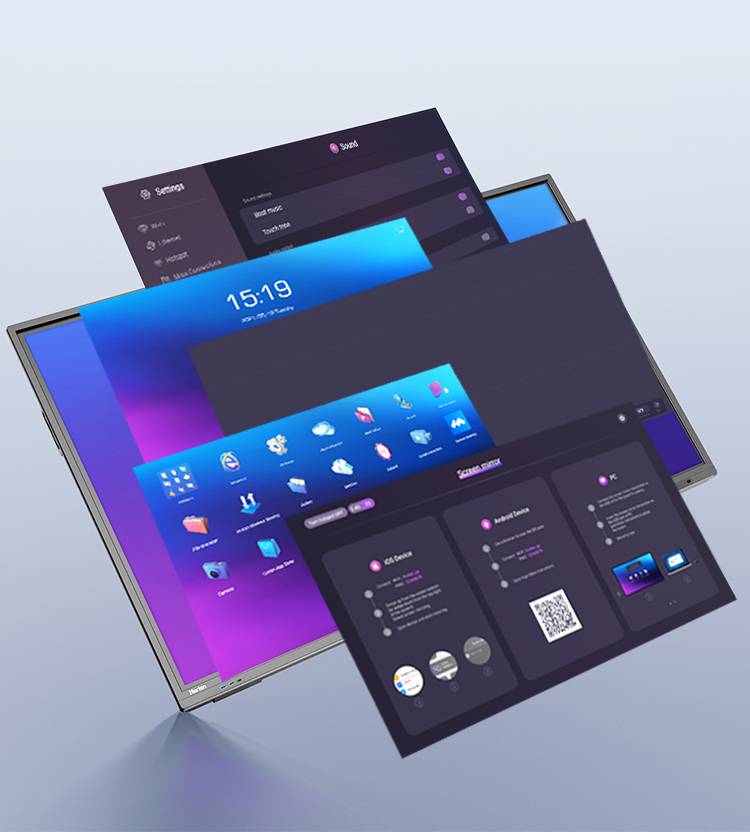 New independently developed UI
You can find everything you want
You can complete your work easily by several steps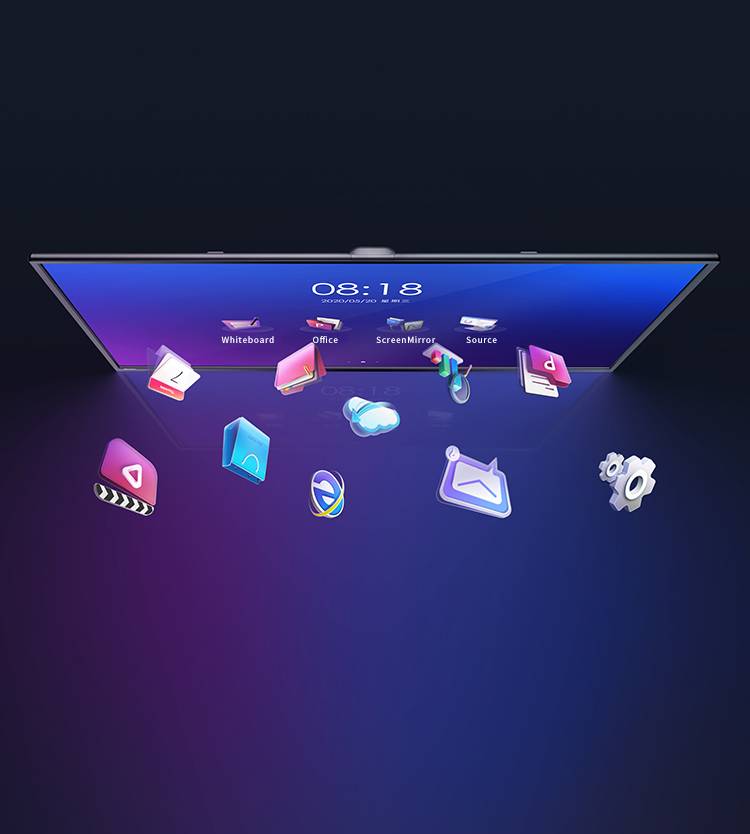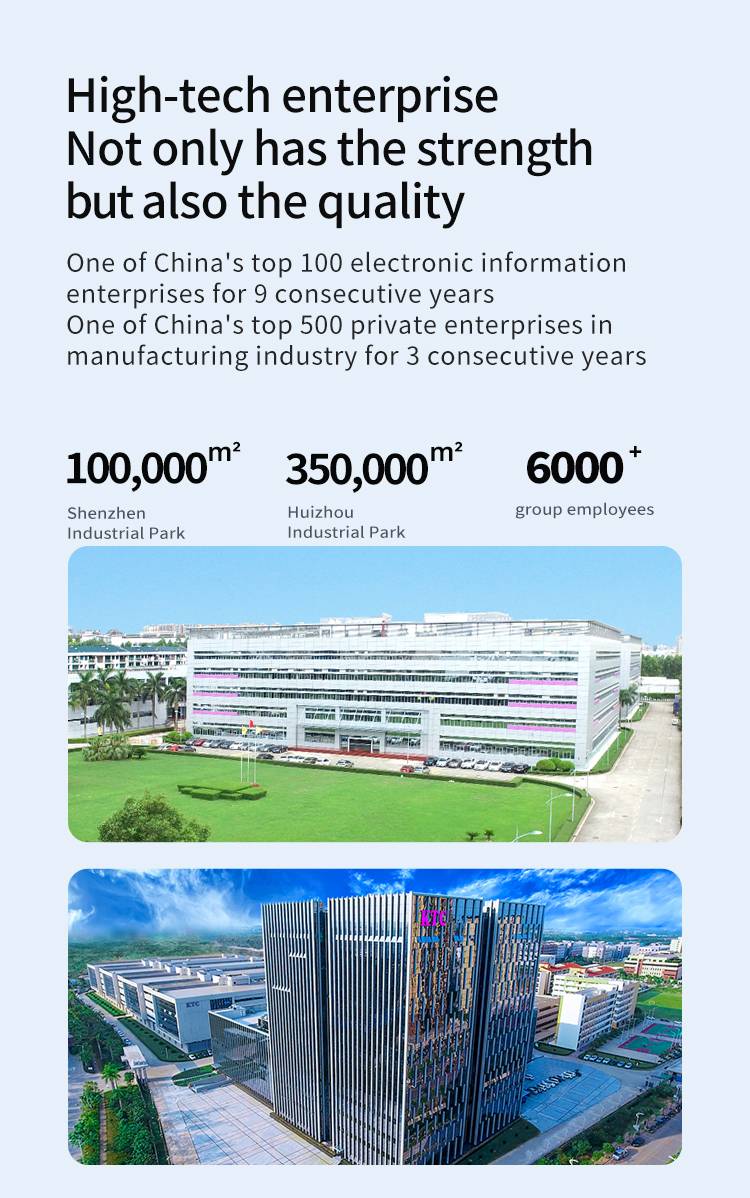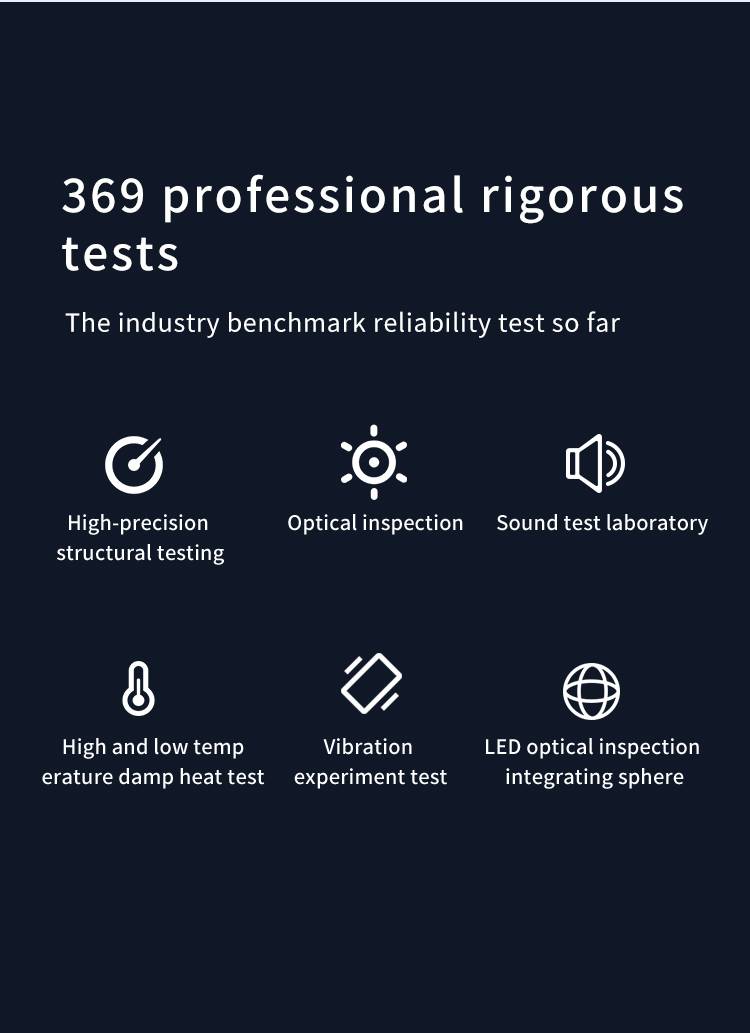 The Horion M5A smart interactive flat panel is a powerful and versatile all-in-one solution for a variety of applications, including education, business, and entertainment. It features a large 4K display, a built-in computer, and a variety of interactive features that make it perfect for collaboration and presentations.
One of the key features of the Horion M5A is its intelligent NFC screen mirroring. This allows users to easily connect their smartphones, tablets, and laptops to the display and share content with just a tap. The M5A also supports multi-screen mirroring, so multiple devices can be connected and displayed simultaneously.
The Horion M5A also features a number of other interactive features, including:
20-point touch writing: Allows users to write and draw on the display with their fingers or a stylus.
Smart whiteboard: Provides a variety of whiteboard tools and features, such as annotation, drawing, and collaboration.
Smart form: Allows users to create and fill out digital forms on the display.
Intelligent flying mouse: A virtual mouse that can be controlled using gestures.
The Horion M5A is also equipped with a powerful built-in computer that runs the Windows 10 operating system. This means that users can run a wide range of software applications on the display without the need for an external computer.
The is a versatile and powerful smart interactive flat panel that is perfect for a variety of applications. It is easy to use, features a wide range of interactive features, and is equipped with a powerful built-in computer.
Here is a summary of the key features of the Horion M5A smart interactive flat panel:
4K display
Built-in computer
Intelligent NFC screen mirroring
Multi-screen mirroring
20-point touch writing
Smart whiteboard
Smart form
Intelligent flying mouse
Windows 10 operating system
The Horion M5A is a great choice for businesses, schools, and other organizations that are looking for a powerful and versatile all-in-one solution for collaboration and presentations.