Description
Acer Aspire 3 A315-58G-59YM
Intel Core I5-1135G7 1TB+256GB SSD 8GB Ram Nvidia GeForce MX350 2GB 15.6" Inch FHD
Powerful processing:
Experience seamless and efficient performance while watching videos, browsing the internet, or completing tasks with the speed and reliability of an 11th Gen Intel Core i5 processor and a dedicated Nvidia MX350 graphics card. Enjoy faster app loading, improved graphics performance, and enhanced multitasking capabilities thanks to this robust combination of 8GB memory.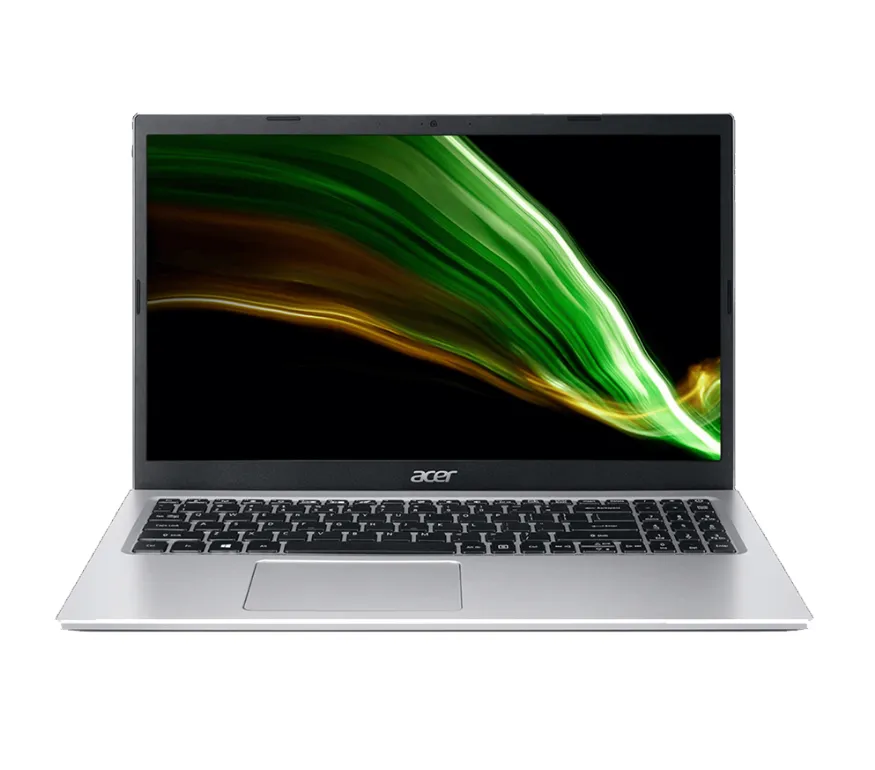 Processor Intel Core i5-1135G7:
The Intel Core i5-1135G7 is a quad-core, eight-thread processor from the 11th generation Intel Core i5 family. It has a base clock speed of 2.4 GHz and can reach a maximum turbo frequency of 4.2 GHz. The processor is built on the Tiger Lake architecture and offers good performance for everyday tasks and light multitasking.
Graphics Nvidia GeForce MX350 2GB:
The Acer Aspire 3 A315-58G-59YM is equipped with an Nvidia GeForce MX350 graphics card with 2GB of dedicated video memory. The MX350 is an entry-level dedicated GPU suitable for light gaming and multimedia tasks. It can handle older or less demanding games at lower settings but might struggle with more graphically demanding titles.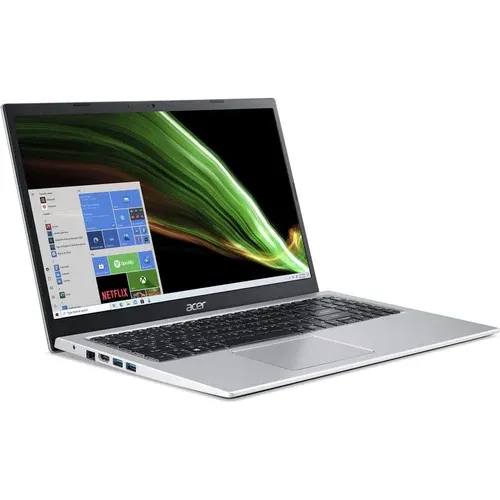 vibrant pictures:
Immerse yourself in vivid, lifelike colors displayed in FHD resolution, bringing your viewing experience to a new level of clarity. Enjoy an expanded screen space for these breathtaking visuals, thanks to a sleek narrow bezel design. Additionally, Acer BlueLightShield Technology is there to protect your eyes from strain by filtering out blue light, allowing you to work comfortably for extended periods of time.
Display 15.6-inch FHD:
The laptop features a 15.6-inch Full HD (1920 x 1080) display. It provides a sharp and clear visual experience for browsing, watching videos, and general computing tasks.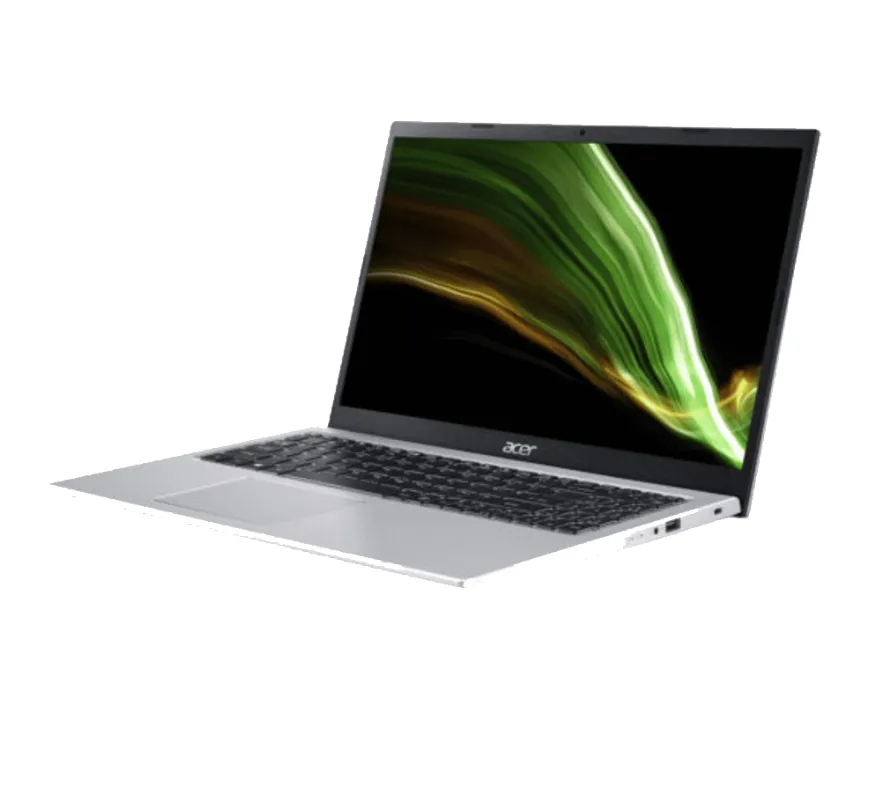 Storage 1TB HDD + 256GB SSD:
The laptop comes with a combination of a 1TB hard disk drive (HDD) and a 256GB solid-state drive (SSD). The HDD provides a large storage capacity for storing files, while the SSD offers faster data access and improved overall system responsiveness.
RAM 8GB:
It has 8GB of RAM, which is sufficient for most everyday tasks such as web browsing, document editing, and multimedia consumption. However, if you plan to run memory-intensive applications or multitask heavily, you might consider upgrading the RAM for smoother performance.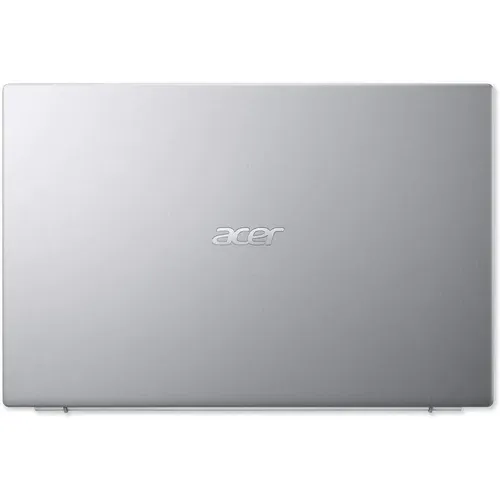 Overall, the Acer Aspire 3 A315-58G-59YM is a mid-range laptop that offers decent performance for everyday use and light gaming. Its combination of an Intel Core i5 processor, 8GB RAM, and Nvidia MX350 graphics card should be capable of handling most tasks, including web browsing, office productivity, and multimedia consumption. However, if you have specific high-performance requirements or plan to play demanding games, you might want to consider a laptop with a more powerful processor and a higher-end graphics card.